Ukraine
In February 2022, the Russian Federation launched a massive invasion of the sovereign territory of Ukraine and since then millions of Ukrainians have been forced from their homes and are in need of humanitarian assistance, in what has become one of the largest and fastest displacement crises globally. Over 3.5 million people have become refugees and an estimated 6.5 million people have become internally displaced within Ukraine. A further 12 million people are estimated to be stranded or are unable to leave Ukraine due to increasing violence, destruction of bridges and roads, as well as lack of resources or information on where to find safety and accommodation. The people have become displaced and are in need of basic necessities such as food, water, shelter, medical care and heating.
A total of 14 hospitals have been targeted according to the World Health Organization. Humanitarian green zones have been targeted and there have been indiscriminate attacks on civilians as they flee the conflict. Ensuring the health and well being of people is essential in humanitarian crises and conflicts. Casualties have been reported across the country and this is most likely to increase resulting in hospitals being overwhelmed due to the Internally Displaced People (IDPs) situation.
$
5.8
M
medications, medical equipment, and medical supplies donated
1077
+
health professionals trained
119
hospitals received training
MedGlobal's Response in Ukraine
On March 9, MedGlobal sent a team of 8 medical professionals (7 physicians and 1 nurse practitioner) with the purpose of determining the immediate needs, advocacy, and to deliver medical supplies. MedGlobal became the first NGO to visit the Ministry of Health (MOH) in Ukraine, visiting Lviv which has increasingly become the hub for Humanitarian Assistance. MedGlobal's team delivered 167 bags of critically-needed medical supplies and equipment to the MOH and to hospitals designated as recipients by the MOH.
On April 5, MedGlobal's second team arrived in Ukraine. The team conducted three training courses that were requested by the MOH: management of polytrauma, management of victims of chemical weapons, and diagnosis using point of care ultrasound (POCUS). These courses were designed to prepare clinicians to receive patients traveling from or transported from Eastern Ukraine who are victims of injuries caused by the war. Should the front line move West, these clinicians will also be prepared to treat victims in their own communities.
On May 3, the team returned to give more educational training at major regional hospitals that are receiving massive amounts of civil and military patients rescued from hot zones. Training focused on management of polytrauma and diagnosis using POCUS. The team donated portable ultrasound devices to the hospitals along with other medical equipment and supplies.
In June MedGlobal's team in Ukraine focused on distribution of medication and medical equipment among the hospitals in Ukraine. They received antiseptic, medication for the patients in dire need and medical equipment.
On July 1, another team arrived in Ukraine to give out six training sessions on POCUS and war polytrauma surgery. The POCUS training aimed to train emergency doctors to exploit Butterfly  portable devices to carry out ultrasound diagnostics of the war casualties. The War Polytrauma Surgery training covered conflict surgery, focusing on war wounds, resuscitative techniques, and damage control strategies.
On September 3 MedGlobal's team visited Ukraine for the fifth time with a training on War Polytrauma Surgery. The training was provided to the residents of the National Medical Military Academy, who after graduation will be forwarded to hot spots. The participants also learned the FAST protocol and practiced ultrasound diagnostics with the portable ultrasound devices. The team donated more of them to the hospitals and education facilities.
Ongoing: MedGlobal is shipping urgently-needed medical items into the country via sea and air routes. These items have been identified by the Ministry of Health (MOH), Ministry of Defense (MOD), and the State Emergency Service of Ukraine (SESU).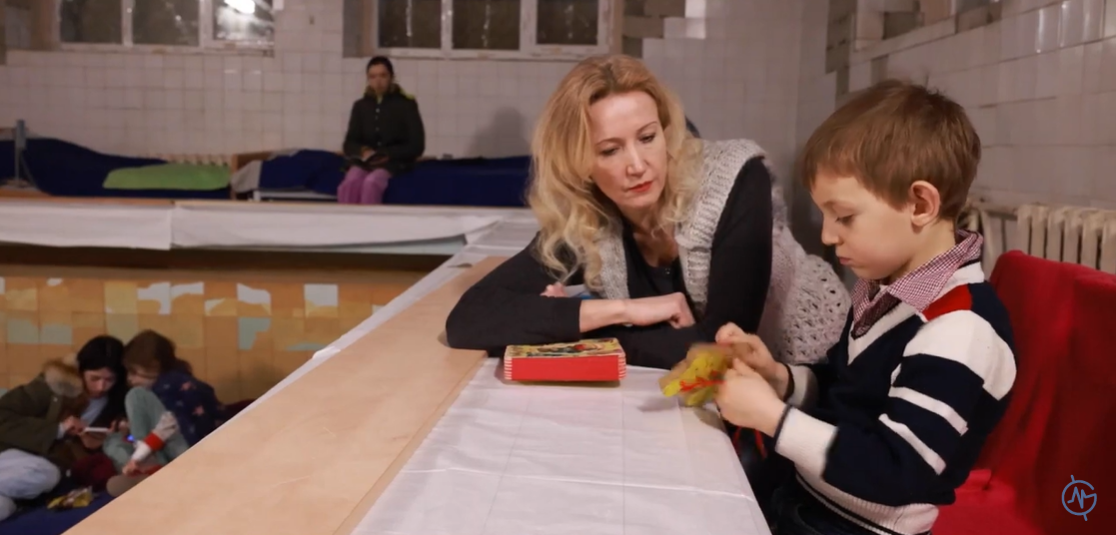 Find Out More About Our Work in Ukraine
Our work in Ukraine is changing lives