Bangladesh
After decades of facing ethnic cleansing and violence in Myanmar, the Rohingya, a Muslim ethnic minority and stateless group, were forcibly displaced in mass to Bangladesh in 2017. Now, more than 900,000 Rohingya refugees live in the world's most densely populated refugee camps in Cox's Bazar, Bangladesh. The living conditions are poor and over the past year, large fires have destroyed tens of thousands of shelters, further displacing Rohingya refugee families.
Since October 2017, MedGlobal has been working with local and international partners in Bangladesh to provide critical primary health services for Rohingya refugees and vulnerable Bangladeshis.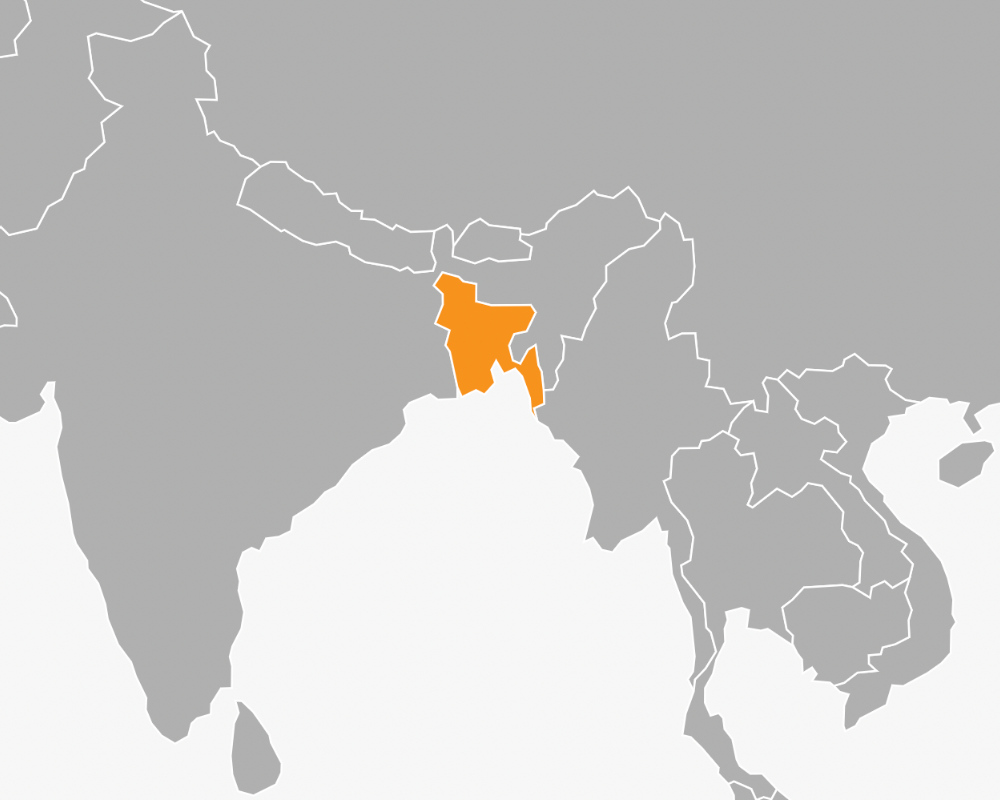 160,572
free health consultations provided
8
health facilities supported
8,865
provided with COVID-19 vaccinations
MedGlobal's Response in Bangladesh
In 2021, MedGlobal worked tirelessly to provide a range of health services, including pediatric care, management of chronic disease, family planning, reproductive healthcare, lab and point of care testing, as well as health education, at two health posts. MedGlobal began the year working with partners OBAT Helpers and Prantic Unnayan Society at a health post in camp 4. In October, MedGlobal started constructing our own health post in camp 24.
Throughout the year, our team of health workers also responded urgently to support refugees affected by emergencies, such as flooding, fires, and COVID-19.MedGlobal treated over 100 wounded patients in the first 48 hours following the deadly fire that broke out in the Balukhali refugee camp in March. Further, MedGlobal vaccinated over 4,500 Rohingya Refugees for COVID-19 virus at our health post, which was designated as a vaccination site.
In March 2021, MedGlobal opened the Maternity and Birth Center in Somitipara, a neighborhood of Cox's Bazar where the maternal mortality rate is 44% higher than the national average. The center aims to reduce maternal mortality among the Bangladeshi internally displaced population by offering delivery services, prenatal care, family planning, and maternal health awareness sessions. The center also runs 15 monthly Mothers' Clubs to provide a safe space for women to learn about maternal health and seek support. In 2021, our team of midwives delivered nearly 150 babies through normal vaginal delivery.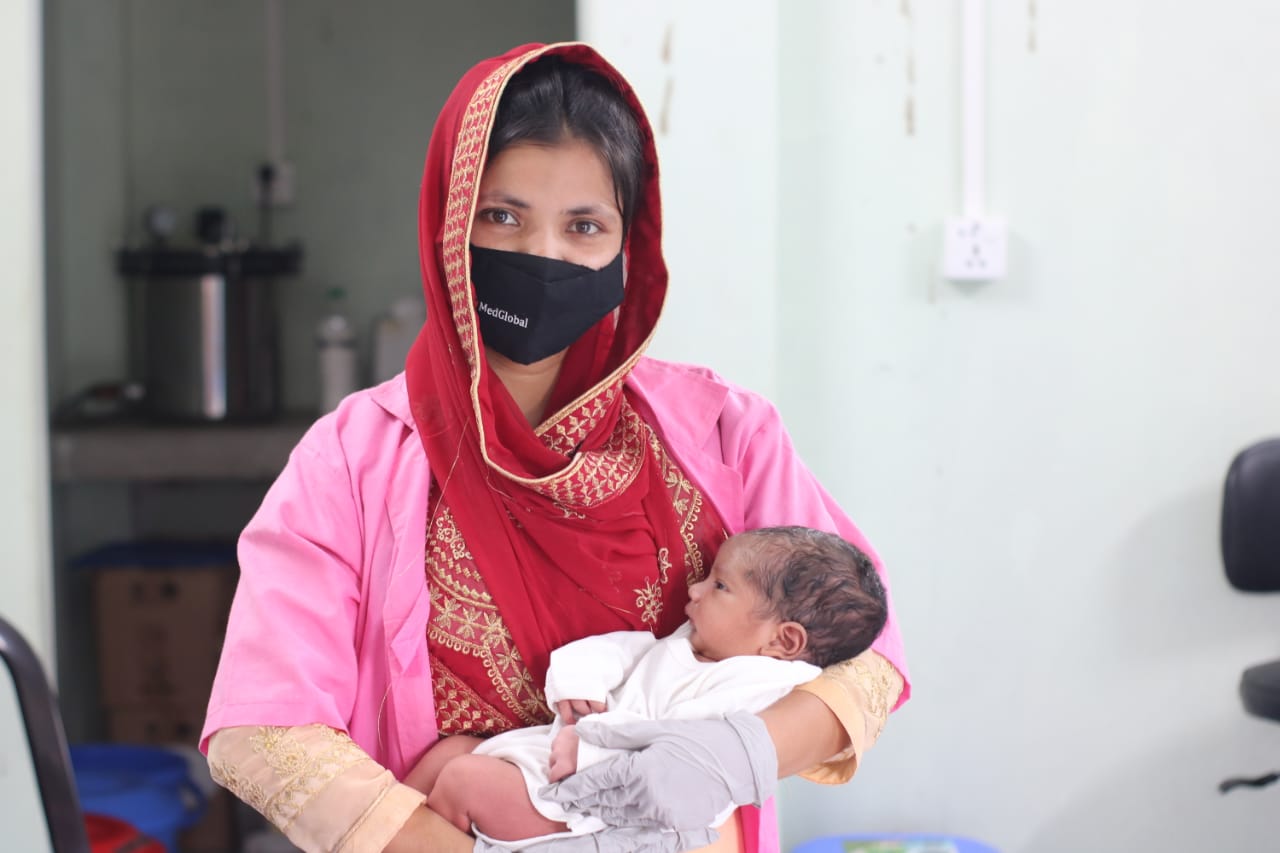 "As a midwife, I always feel happy about the fact that I can serve a mother and a child in need. Many mothers in this area cannot access maternity services, so MedGlobal's Maternity & Birth Center is very crucial for this community."
– Suhena, Midwife at the Maternity & Birth Center in Bangladesh
Our work in Bangladesh is changing lives