Board Members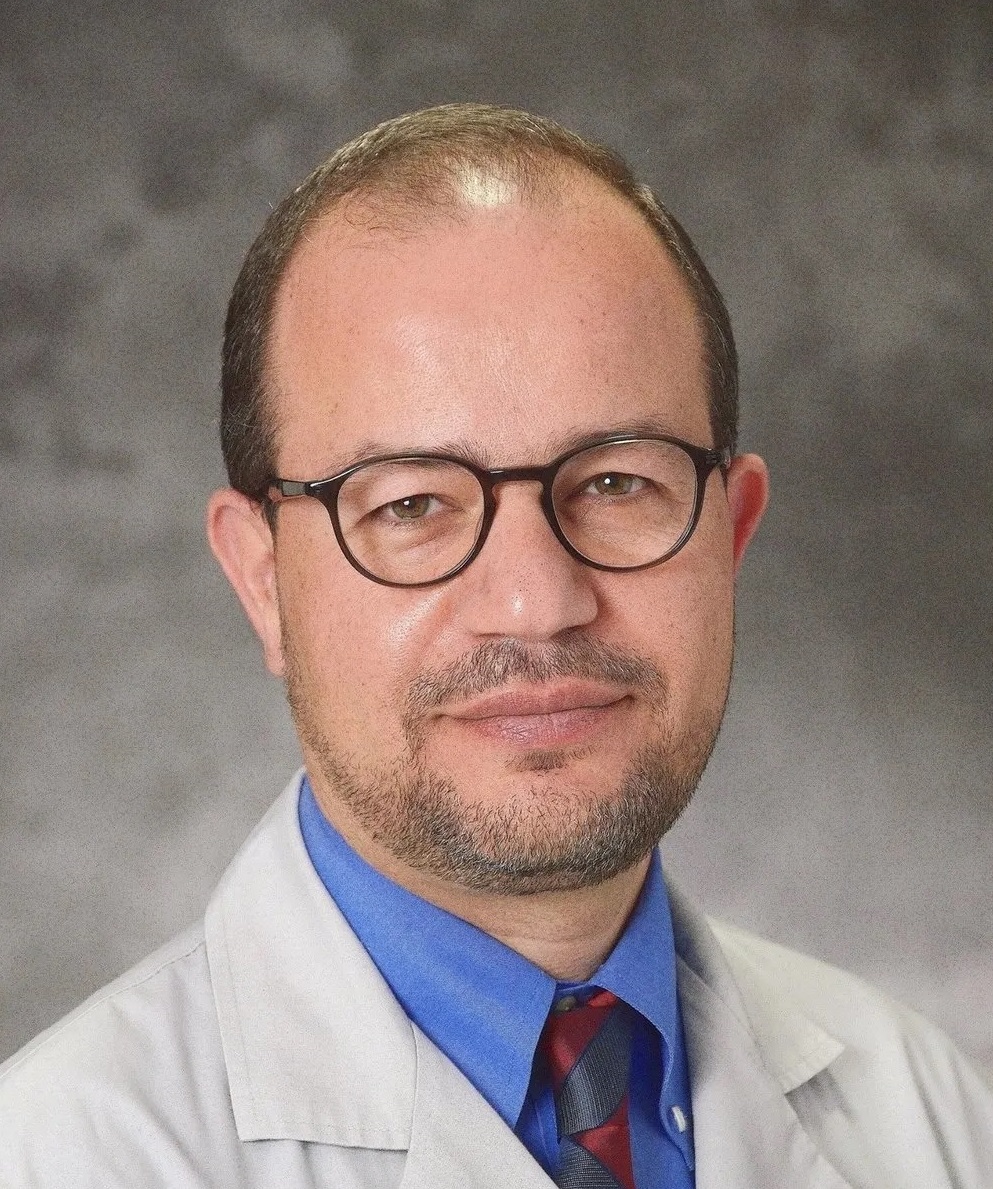 Co-Founder, President
Dr. Mohammed Zaher Sahloul is a medical doctor, Chicagoan, humanitarian, faith, immigrant and civic leader, and influencer. Professionally, he is a Critical Care specialist at Advocate Christ Medical Center and Saint Anthony's hospital and Associate Professor in Clinical Medicine at the University of Illinois in Chicago.   Dr. Sahloul is considered one of the world's experts on the humanitarian crisis in his homeland Syria and applying lessons learned to other disaster responses, including COVID-19. He led the Syrian American Medical Society from 2011-2015 to play a crucial role in providing humanitarian medical aid and organizing the Syrian American diaspora. He founded the American Relief Coalition for Syria, ARCS, and Syria Faith Initiative. He has published extensively on the Syrian crisis, refugees and immigration, disaster management, and COVID-19 impact on disadvantaged communities in Chicago, and has many media appearances locally, nationally, and internationally. He was instrumental in providing medical relief to help the civilian population in his homeland of Syria and testified to the U.S. Congress and the United Nations Security Council multiple times on defending medical neutrality, the use of siege and chemical weapons, and the siege of Aleppo. He was awarded Chicagoan of the Year in 2016 for risking his life with two other American doctors to provide healthcare to the civilians in Aleppo under siege and bombardment. Dr. Sahloul sits on the advisory board of the Syrian Community Network and the Center for Public Health and Human Rights at Johns Hopkins University Bloomberg School of Public Health. He was a member of the Illinois Board of Health from 2009-2016. In 2020 , Dr. Sahloul was awarded the Gandhi Award for Peace for his humanitarian work in Syria and at the global level. He has also received many other awards including the "Heroes Among Us" award by American Red Cross, Dr. Robert Kirschner's Award for Global Activism by Heartland Alliance Kovler Center 2017, the Commitment to Change Award by the National Immigration Justice Center for his commitment to human rights, and the Shine a Light on Global Refugee Crisis and annual humanitarian award by UNICEF Chicago 2017.
Board Member
Leonard Rubenstein is Professor of the Practice in the Department of Epidemiology at the Johns Hopkins Bloomberg School of Public Health, and Interim of its Center for Public Health and Human Rights. He is also a core faculty member at the Berman Institute of Bioethics and the Center for Humanitarian Health at Johns Hopkins University. Prior to coming to Johns Hopkins, Professor Rubenstein was a Senior Fellow at the United States Institute of Peace and before that President of Physicians for Human Rights. He has been the recipient of numerous awards, including the American Public Health Association's Sidel-Levy Award for Peace. He is a graduate of Wesleyan University and Harvard Law School. He founded and chairs the Safeguarding Health in Conflict Coalition and is the author of Perilous Medicine: The Struggle to Protect Health Care from the Violence of War (Columbia University Press, 2021).
Dr. Nahreen Ahmed, MD MPH
Board Member
Dr. Nahreen Ahmed is originally from the Greater Philadelphia area, alumnus of Drexel University College of Medicine, University of Illinois in Chicago Internal Medicine Residency Program and NYU/Bellevue Pulmonary and Critical Care Fellowship. She is currently Faculty in the division of Pulmonary and Critical Care at the Hospital of the University of Pennsylvania. She launched her Global Health career by founding the Bangladesh Ultrasound Initiative, a training program in Point-of-Care Ultrasound for Critical Care physicians in Dhaka, Bangladesh and is currently the head of ultrasound programming at MedGlobal, successfully bringing point of care ultrasound to conflict and crisis zones such as Ukraine, Yemen, Syria, Gaza, Sierra Leone, and the Rohingya Refugee Camps in Bangladesh.   Nahreen H. Ahmed MD, MPH Penn Center for Global Health Scholar Assistant Professor of Clinical Medicine Division of Pulmonary & Critical Care University of Pennsylvania Head of Ultrasound, Bridge to Health Global Pocus Training Lead, MedGlobal
Board Member
Mr. Abunada is a Senior Vice President at Old National Bank and has been in the banking industry for over 25 years. His main focus is, but not limited to, financing and assisting medical, veterinary, dental practices, non-for profits along with other segments within the bank.  Additionally, Mr. Abunada currently sits on the Governing Council at Advocate Aurora Christ Hospital, and prior to that the Development Council at Advocate Aurora Christ Hospital. Mr. Abunada is a Speaker at multiple C-Suite Executive panels and is a Co-founder of the Scholarship Committee for Orland Park Prayer Center, sitting as the former chairman of the committee, where more than 50 scholarships have been awarded to students in need.
Board Member
Dr. Weine is Professor of Psychiatry at the UIC College of Medicine, where he is also Director of Global Medicine and Director of the Center for Global Health. For 30 years he has been conducting research both with refugees and migrants in the U.S. and in post-conflict countries, focused on mental health, health, and violence prevention. His research mission is to develop, implement, and evaluate psychosocial interventions that are feasible, acceptable, and effective with respect to the complex real-life contexts where at-risk populations live. This work has been supported by multiple grants from the NIMH, NICHD, DHS, NIJ, and other state, federal, and private funders, all with collaboration from community partners. This work has resulted in more than 130 publications and two books: When History is a Nightmare: Lives and Memories of Ethnic Cleansing in Bosnia-Herzegovina (Rutgers, 1999) and Testimony and Catastrophe: Narrating the Traumas of Political Violence (Northwestern, 2006). He has been awarded two Career Scientist Awards: "Services Based Research with Refugee Families" from the National Institute of Mental Health and "Labor Migration and Multilevel HIV Prevention" from the National Institute of Child Health and Human Development. Dr. Weine is the 2020 recipient of the Abraham L. Halpern Humanitarian Award of the American Association for Social Psychiatry.
Dr. Rolla Sweis, PharmD, MA, BCPS
Board Member
Dr. Rolla Sweis is currently the Regional Vice President of Operations at Advocate Aurora Health for the South Chicagoland Region. She is responsible for the operations of three hospitals, Christ Medical Center, Trinity Hospital, and South Suburban Hospital. Before taking that role, Rolla served in a variety of leadership roles and started her career as a pharmacist.  Rolla holds a Doctorate of Pharmacy from the University of Illinois and a Master's in Organizational Leadership.
Board Member
Josh Hoyt has been a community, electoral, immigrant rights, faith, and consumer organizer for the past 46 years. He has worked as Executive Director / Senior Organizer for local, metropolitan, state-wide, and national organizations, and worked in the USA as well as South and Central America and Europe. His areas of strength include issue campaigns; the connection of building community and electoral power; and the training and mentoring of organizers and executive directors. Josh is currently a Partner in the Democracy Partners organizing and political consulting firm. Since 2002 Josh has worked in leadership positions in the immigrant rights movement. From 2012 to 2020 Josh was the founding Executive Director of the National Partnership for New Americans (NPNA); from 2002 to 2012 he was the Executive Director of the Illinois Coalition for Immigrant and Refugee Rights (ICIRR); and in 2010 he was a founding co-chair of the Illinois and the American Business Immigration Coalition (ABIC). Josh is on the Boards of Directors for the American Business Immigration Coalition and MedGlobal.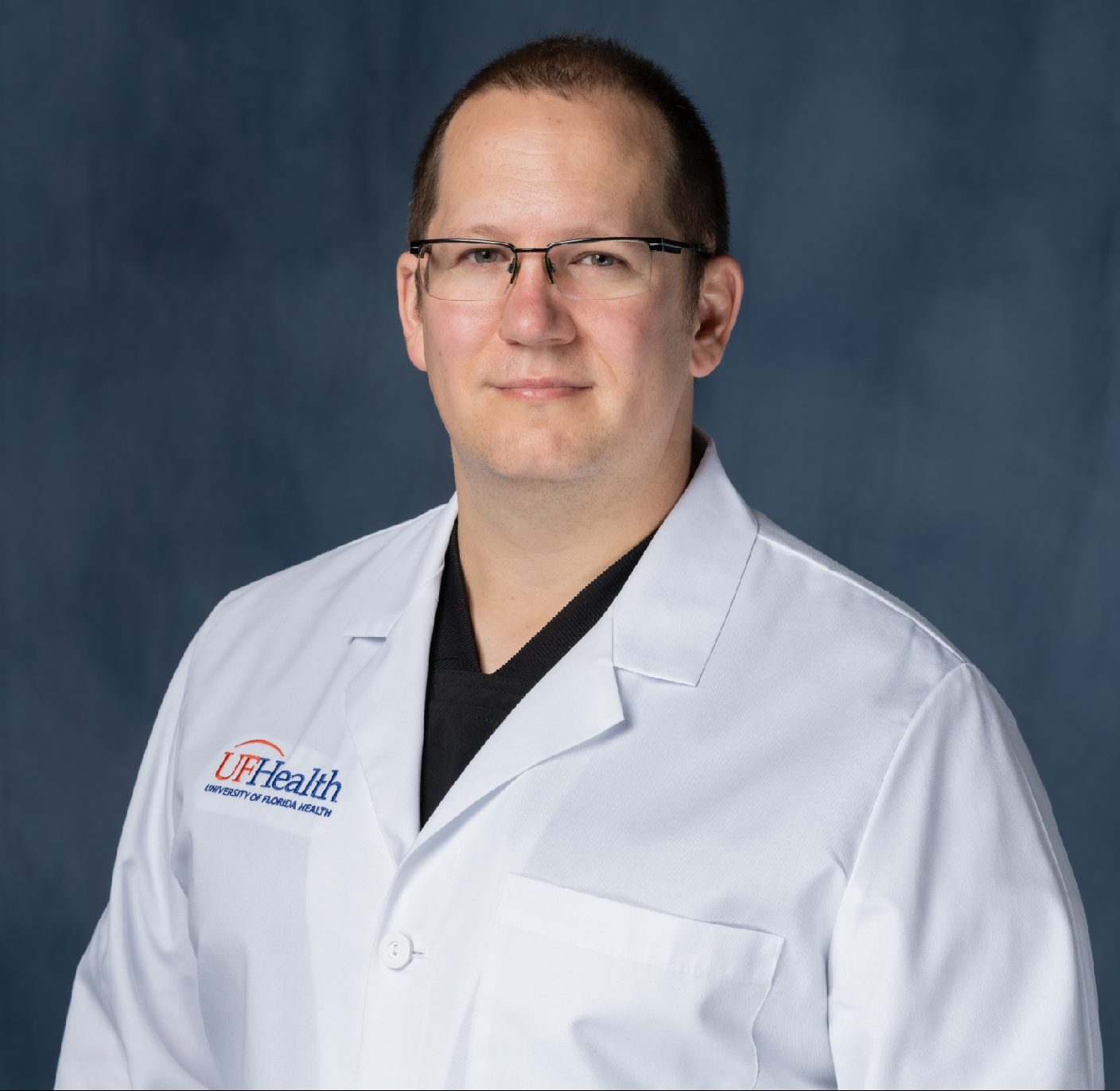 Board Member
Dr. Jones holds an MD degree from the University of Louisville, two MSc degrees from King's College London (global health with conflict and security studies) and Tulane University (clinical research methods and biostatistics), and earned his DTM&H from the Gorgas Course in Tropical Medicine and Hygiene in Lima, Peru. He completed his residency in internal medicine at The Christ Hospital in Cincinnati, OH, before coming to UF as a clinical postdoctoral associate in global health and hospital medicine. He serves half of the year as an attending physician in hospital medicine and the other half at clinical sites in which have included Ghana, Peru, Colombia, Greece (Moria Camp) and in administrative and educational support in Sudan, Bangladesh, Ecuador. Beyond patient care, he studies peace negotiations, rebuilding health systems after civil war, and the role of health in reinforcing or undermining the transition to peace. He has an ongoing study of different peace outcomes in intrastate conflicts and their impact on health indices such as maternal and child health. Along with colleagues in the UK, Dr. Jones was recognized in the House of Commons for redesigning the medical education curriculum as a means to rebuild societies after war which is now used throughout the Horn of Africa.
Board Member
A highly experienced legal advisor and strategic counselor on regulatory compliance and business transactions, LaDale George concentrates his regulatory compliance practice on advising healthcare clients and his transactional counsel on healthcare and non-healthcare corporate matters. LaDale guides clients engaged in traditional and innovative healthcare businesses through complicated regulatory frameworks, including FDA, OHRP, NIH, and ORI regulated clinical research, clinical development, and post-approval marketing compliance; telehealth/telemedicine and multi-state provider licensing compliance; Stark Law and Anti-Kickback Statute compliance; FTC and CMS regulated clinical integration, and federal research grant management compliance. His corporate practice focuses on representing healthcare and non-healthcare businesses in corporate formations and governance, mergers and acquisitions, private equity investments, licensing arrangements, and joint ventures, including strategic affiliations and clinical integrations. LaDale's primary client base ranges from startups to Fortune 100 companies, including single hospital and multi-state large health systems, large physician practices, technology-enabled healthcare companies, small to midsize non-healthcare businesses, and small to large pharmaceutical, medical device and in vitro diagnostic companies. In addition, LaDale reserves about 10 percent of his practice time to provide legal services to charitable organizations engaged in national and international social justice and advocacy campaigns, and disaster relief and reconstruction efforts. This portion of his practice is dedicated to advising clients on not-for-profit governance, federal tax-exempt compliance, and anti-terrorism financing compliance. As a founding member of the Treasury Guidelines Working Group, he advised the U.S. Department of Treasury on formulating and revising anti-terrorist financing guidelines for the not-for-profit sector. LaDale currently serves on the board of directors for Muslim Advocates, a national legal advocacy and educational organization, and the board of the Muslim Bar Association of Chicago.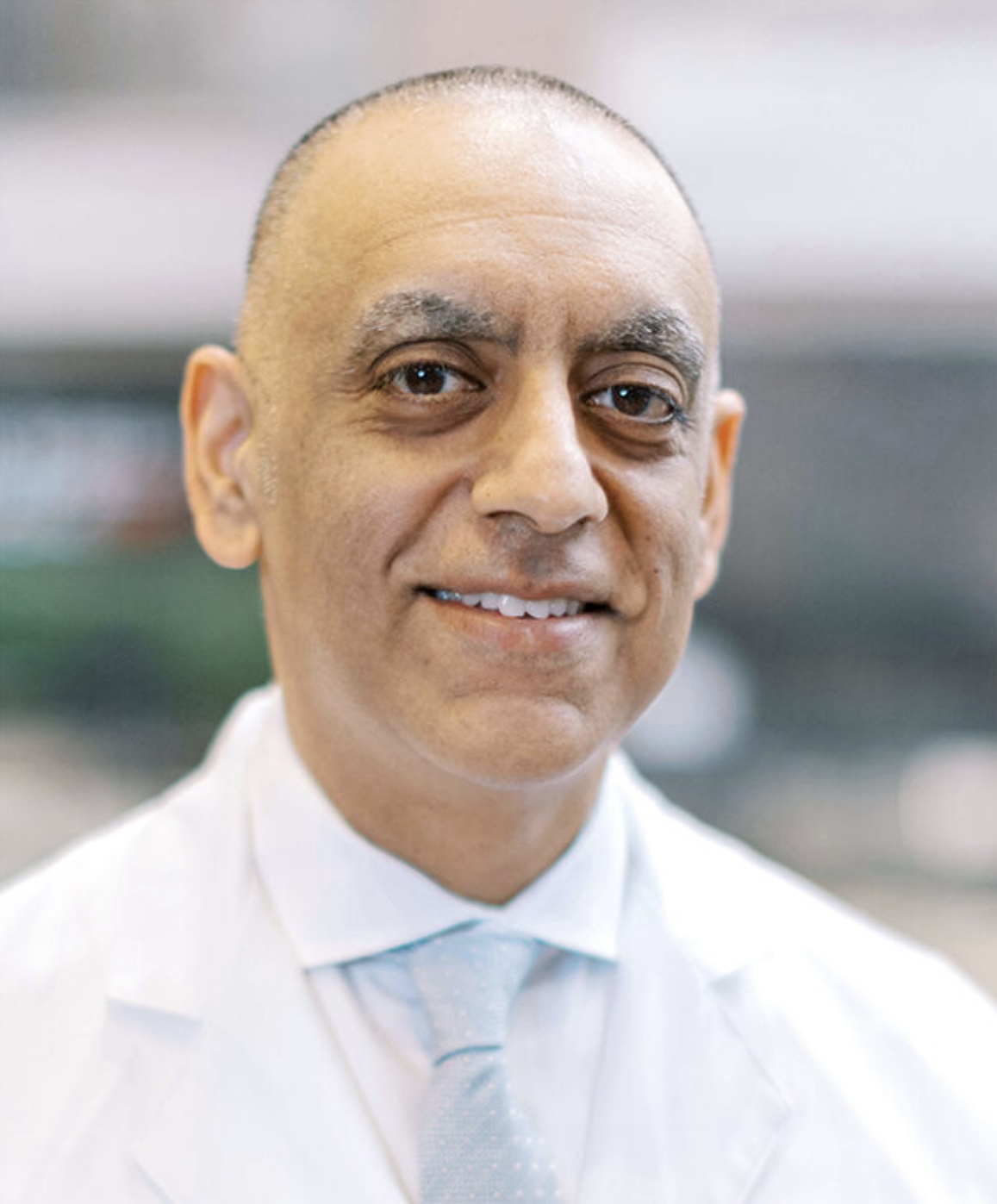 Board Member
Dr. Moeen Saleem is a physician, specializing in Cardiac Electrophysiology at the Advocate Medical Group in the western suburbs of Chicago. He received his M.D. at the University of South Carolina and did his residency in Internal Medicine at Rush Presbyterian St. Luke's, where he was chief resident and completed a fellowship in Cardiology. He did a fellowship in Cardiac Electrophysiology at Northwestern Memorial University Hospital.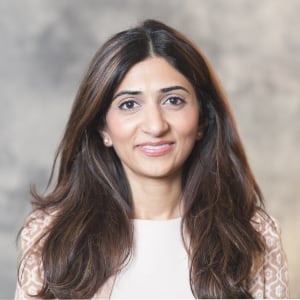 Secretary, Board Member
Dr. Hena Ibrahim is a Pediatrician based in Chicago. She graduated Cum Laude with a BA from Loyola University and received her MD from St. George's University.  She completed her residency at Cook County Hospital and is currently in private practice at Saint Anthony Hospital where she also served as Medical Director of Ambulatory Services. Dr. Ibrahim began her medical relief work in 2016, assisting Syrian refugees stranded along the Greece/Macedonia border. Since then, she has participated, led and established medical programs around the world.  She served as Interim Executive Director of MedGlobal from 2020-2021 and is an outspoken advocate for women & refugee health and gun violence.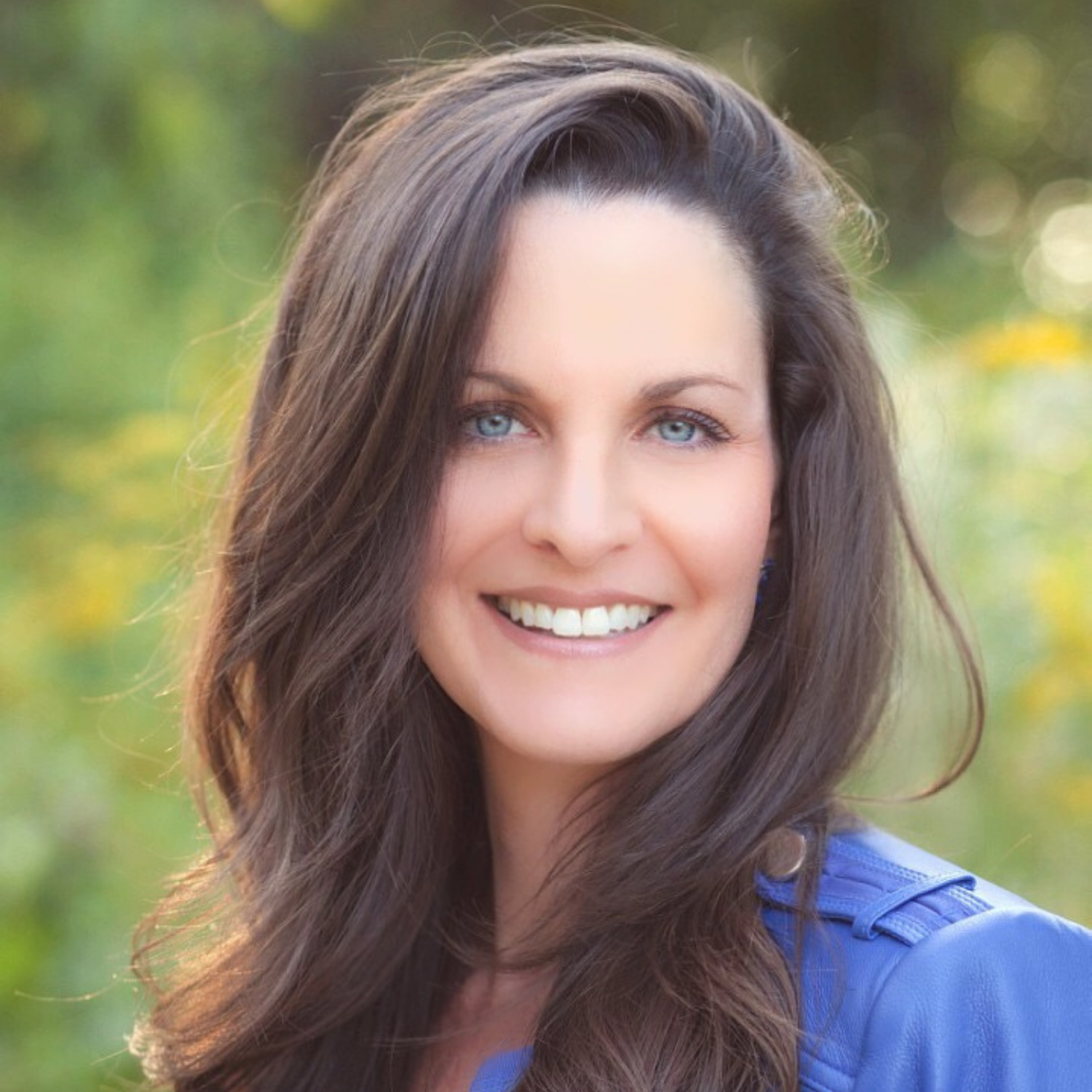 Board Member
Tracy Ibgui is a certified registered nurse with extensive experience in neonatal ICU nursing, case management and nursing leadership positions.  She has contributed to various research articles in the burn and humanitarian context.   Tracy's humanitarian nursing experience began in 2010 in Haiti after the earthquake and has since participated in and has been a lead on medical missions around the world.  She is a human rights activist and has served as a member and on leadership teams of various human rights organizations. Tracy is one of the founding members and Master Trainers of MedGlobal's Helping Babies Survive team. This AAP program focuses on training programs developed to reduce neonatal mortality in resource-limited environments. 
Board Member
Dr. Sam Song was born in South Korea and raised on the island of Guam, USA from 7 years of age. She attended Academy of Our Lady of Guam, an all girls school on the island. She later attended University of Guam and on to Medical College of Pennsylvania.  Her residency was in Obstetrics at UCSF, Fresno. She is currently practicing outside of Seattle, Washington.  She has traveled to Jordan, Greece, Sierra Leone and Bangladesh on various mission trips. Her current focus is maternal mortality and teaching midwives and doctors to help improve quality of care. Dr. Song has been married for 22 years and currently has 3 children at various universities.
Board of Advisors
Dr. John Kahler, MD, FAAP
Co-Founder, Board of Advisors
Red Cross Disaster Services Hero Award Winner, Regional Director MedGlobal - Latin America  Dr. Kahler is a general pediatrician who was Chief Medical Officer for a municipal Federally Qualified Health Center in Joliet, Il until his retirement in January 2017. He received a B.A. from the University of Illinois and an M.D. from the University of Illinois in Chicago. He did his pediatric training at the Cook County Hospital in Chicago, where he practiced for the next 34 years. In addition to his work at County, he maintained an active pediatric practice in Hyde Park. He then moved to be Regional Medical Director for a large Federally Qualified Health Center in Chicago and became its Chief Medical Officer. For 25 years, he has had an interest in global health and has participated in humanitarian work around the world from Mexico to Haiti to Tanzania. In 2016, he dedicated his time to the Syrian diaspora in Jordan, Lebanon and Greece. With his mentor and MedGlobal cofounder, Dr Zaher Sahloul, in July 2016, he was in Aleppo, Syria as the siege was completed. After returning from Syria, Dr Kahler retired from clinical work to dedicate his time building a humanitarian organization concerned with the needs of the displaced and desperate. In 2017, Drs Sahloul, Anu Shivaraju and he established the INGO MedGlobal. There first deployment was in Bangladesh at the beginning of the Rohingya exodus of 2017. Since 2018, Dr Kahler has been responsible for the MedGlobal project in Colombia serving the needs of the Venezuelan migrants and refugees. In partnership with another INGO Global Response Management, Dr Kahler is establishing a clinical presence at the Mexico-Texas border in Reynosa, Tamaulipas, Mexico. His journey and the state of the refugee crisis from Tachira, Venezuela north to Tamaulipas will be the focus of the presentation and ensuing discussion.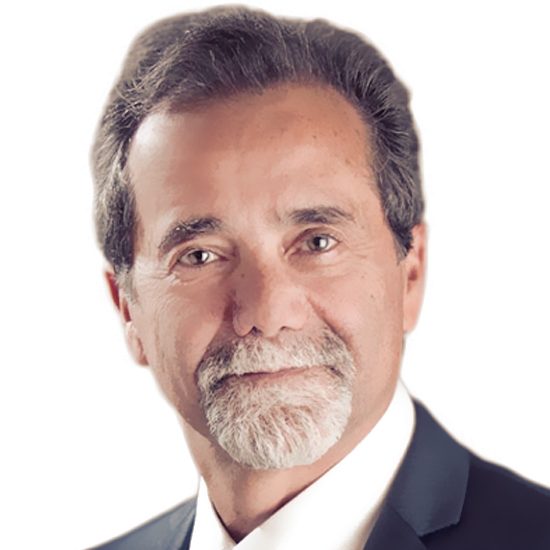 Board of Advisors
Between academia and the U.S. State Department, Dr. Nabeel Khoury has devoted his working life to examining the U.S. role in the Middle East and to following the cultural and political developments taking place across the Middle East and North of Africa. He is now a non-resident senior fellow at the Atlantic Council's Hariri Center. Khoury earned his B.A. in Political Science from the American University of Beirut and his M.A. and P.h.D. in Political Science from the State University of New York at Albany. His life in academia included a three year stint teaching at the University of Jordan in Amman, followed by four years  as an Assistant Professor of Political Science at the College of Saint Rose in Albany, NY. While in the U.S. foreign service, he also taught strategy and international relations at the Marine War College and the National Defense University's War College. Khoury has published articles on Leadership and Development in the Arab world in The Middle East Journal, the Journal of South Asian and Middle Eastern Studies and The International Journal of Middle East Studies. His most recent scholarly articles on the regional impact of the Arab uprising and on U.S. policy in Yemen, appear in the summer 2013 and summer 2014 issues of Middle East Policy, the Scramble for Iraq, in The Cairo Review in 2014 and The Long View of the Arab Uprising, in al-Bustan (Penn State University Press) in 2016. His first publication was, Muhammad Abduh, An Ideology of Development, published in the Muslim World, 1976. The most cited scholarly article is titled, "The Arab Lobby: Problems and Prospects," published in the Middle East Journal, 1987. In 1987, Khoury left academia to join the U.S. State Department. Among his overseas posts: Consul General in Morocco (1998-2002) and Deputy Director of the Media Outreach Center in London (2002-2004). During the Iraq war, Khoury served as a State Department spokesperson at U.S. Central Command in Doha and in Baghdad in 2003. From Baghdad, he went to Yemen  as Deputy Chief of mission at the U.S. embassy in Sanaa (2004-2007). As director of the Near East South Asia Office of the State Department's Bureau of Intelligence and Research from 2008 to 2012, Khoury followed the Arab uprising  and participated in high level meetings and briefings on the turmoil that preceded and followed those historic events. Following his retirement from State, Khoury was a Senior Fellow at the Chicago Council for Global Affairs (2013), authoring the Middle East Corner website for the Council and lecturing at Northwestern University - with a focus on U.S. national security and policy in the Middle East. Khoury takes pride in his love for poetry, classical music and literature.  His one regret is that he  hasn't yet taught a course on the Middle East using only the songs of Legendary Lebanese singer Fairouz, who embodies for him everything that is noble about Lebanon and the entire Arab world. From Khoury's perspective, Arabic literature and poetry humanize abstract political concepts and capture not only public opinion but the very soul of the region. Throughout his foreign postings, Khoury organized  intellectual forums to discuss literature and politics with writers, journalists and intellectuals in the region, from Egypt and Morocco to Saudi Arabia . Today, Khoury divides his time between writing op-eds, addressing U.S. foreign policy on panel discussions and conducting radio and TV interviews. His Book, Bunker Diplomacy, An Arab-American in the U.S. foreign service, describes his experiences as an Arab-American diplomat over the span of twenty five years. On a personal level, it explores the identity question. In terms of policy, it describes how the security profile has deteriorated sharply for American diplomats in the Middle East during his career and reasons behind this deterioration.  Khoury hopes the book will shed some light on the reasons for continued tensions between the U.S. and Arab societies.
Robert S. Ford, Ambassador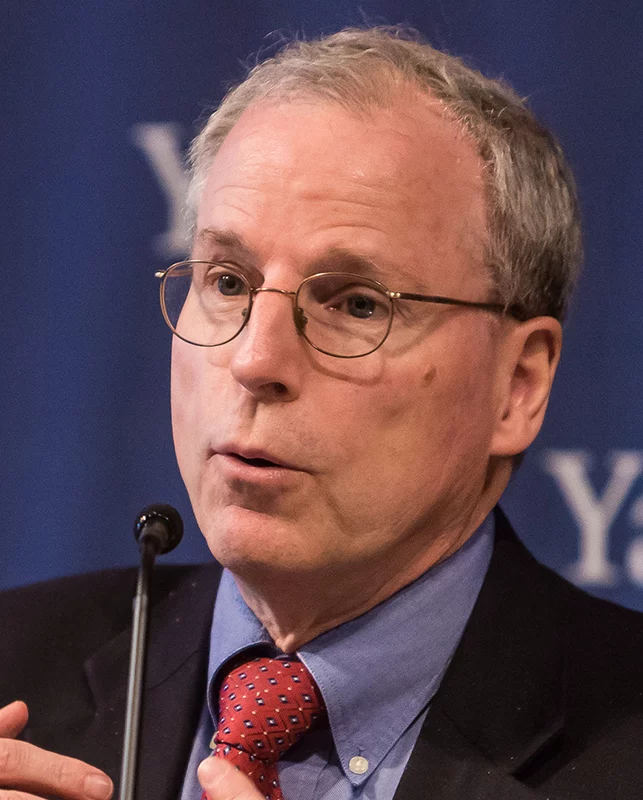 Board of Advisors
Ambassador Robert Ford is a scholar at the Middle East Institute in Washington, DC and a fellow Yale University's Jackson Institute for Global Affairs where since 2016 he has taught about U.S. foreign policy.
A career diplomat until 2014, Ford was the U.S. Ambassador to Syria from 2011 to 2014, the Political Affairs Chief and Deputy Ambassador at the U.S. Embassy in Baghdad 2008 – 2010 and the U.S. Ambassador in Algeria 2006 – 2008. He also served in Bahrain, Cameroon, Egypt, Turkey and Washington. Before joining the diplomatic service he was a teacher with the Peace Corps in Morocco 1980 – 1982.  He received the John F Kennedy Profile in Courage award in 2013 and in 2014 the Secretary's Distinguished Service award, the State Department's highest award.
Ford speaks English, Arabic and French and appears regularly in US, European and Arabic media. He has published articles in the New York Times, the Washington Post, the Atlantic and Foreign Affairs among others and has given guest lectures at Harvard, Princeton, MIT, UCLA, Tufts, Johns Hopkins and other schools in the U.S. and Canada.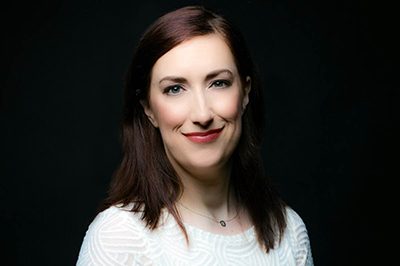 Board of Advisors
Becky is the founder and president of C-Strategies, a strategic communications and public affairs firm. Considered one of Chicago's and Illinois top public affairs strategists, Becky is a two-decade veteran of high-profile political and advocacy campaigns serving as advisers to public-sector executives at both Chicago's City Hall and the Illinois Office of the Governor. She served as National Director of Women for Obama during the 2008 Presidential Campaign where she led a grassroots digital strategy to engage women across the country and later co-founded the #StandWithAleppo campaign in 2016 to help raise international awareness around the humanitarian crisis facing the people of Syria. She was recognized as one of Chicago Business Journal's Women of Influence in 2018.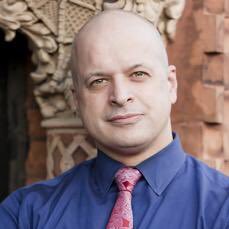 Board of Advisors
Dr. Conrad Fischer is one of the most respected and prolific lecturers in the world. He is an award-winning medical educator, Professor of Medicine at Touro College of Osteopathic Medicine, an infectious disease specialist, and residency program director and Vice Chair of Internal Medicine at Brookdale University Hospital Medical Center (NY). Dr. Fischer is a multi-faceted expert and influencer. He is the author of the best-selling Master the Boards series of USMLE books, and is Founder and CEO of MedQuest. He produced the play Lost and Guided, the film Aleppo about the Syrian crisis, and the new movie Stranger at the Gate that was released this year. Dr. Fischer recently joined MedGlobal on a medical mission to Ukraine. He also raised funds for MedGlobal to build an Oxygen generator in India at the peak of the COVID-19 pandemic.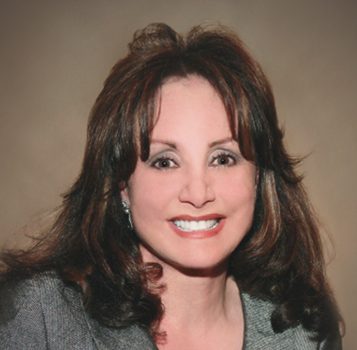 Board of Advisors
Dr. Andrea Capachietti is a humanitarian aid consultant and university lecturer on global health and refugee resettlement issues, focusing on women's rights and child protection. Her area of concentration is public policy and health inequalities during armed conflicts. Her work as a lecturer and consultant to non-governmental organizations requires the constant monitoring of important geopolitical, global health, and policy issues. In the field, Dr. Capachietti has performed need assessments for medical facilities requesting humanitarian aid and relief assistance, which has taken her to countries in conflict. She has also assisted with medical evacuations and tracing programs for family reunification. She continues to provide training and support to improve the health and well-being of vulnerable and underserved populations. Dr. Capachietti advocates on behalf of victims of human rights abuses, particularly women and children, and has created a university lecture series to help students better comprehend the complex forces affecting health outcomes worldwide. This series concentrates on the legal principles guiding humanitarian assistance, the need to build strategic partnerships, the impact of climate change and forced migration, and the importance of understanding geopolitical trends in effective relief work. She is on the board of directors of Sargent College of Health and Rehabilitation Sciences at Boston University. She holds an appointment as an Adjunct Assistant Professor in Sargent College's Department of Health Sciences. Dr. Capachietti also serves as a member of the advisory committee for the Center for Public Health and Human Rights at the Johns Hopkins Bloomberg School of Public Health and a member of Direct Relief's Council of Advisors. She is also a member of the Women's Foreign Policy Group in Washington, DC, and a member of the advisory board of The Southeastern European Film Festival. Dr. Capachietti received her Bachelor of Science from Boston University, her Master of Science, and a doctoral degree from the University of Southern California and then pursued postdoctoral training. She is a graduate of the Oxford University postdoctoral program in Refugee Studies, the Harvard Program in Refugee Trauma's Global Mental Health: Trauma and Recovery training program, as well as a participant in the Women and Power: Leadership in a New World executive education program at the Kennedy School of Government at Harvard. Postdoctoral training includes an International Diploma in Humanitarian Assistance from The Center of International Health and Cooperation in Geneva, Switzerland, and a Certificate of Completion in Health and Human Rights from Harvard University. She has also participated in refugee assistance training programs sponsored by the American Red Cross, the International Rescue Committee, and the United States Institute of Peace. The humanitarian principles of neutrality, impartiality, humanity, and independence guide Dr. Capachietti's work.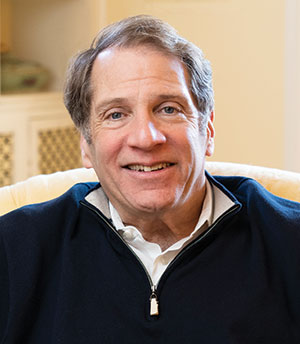 Board of Advisors
Mr. Peter Kovler: Chairman of the Board of the Judy and Peter Blum Kovler Foundation
Mr. Peter Kovler is a philanthropist with a career of over 40 years working for human rights and illuminating the stories of marginalized peoples. Mr. Kovler transitioned from his career as a journalist to devote his life to philanthropy with his family's foundation in his late 20's (now The Judy and Peter Blum Kovler Foundation). His work has always aligned with advocacy of human rights. From early reporting on human right's abuses in Southeast Asia to the countless projects his foundation has supported, Mr. Kovler has led a lifetime of giving towards organizations and projects supporting humanitarian aid where it has been needed most. He has produced documentaries and funded memorials and museums. His documentary "Hotel Terminus: The Life and Times of Klaus Barbie", won an Academy Award in 1988. Mr. Kovler lives by his motto to "help people who are underrepresented".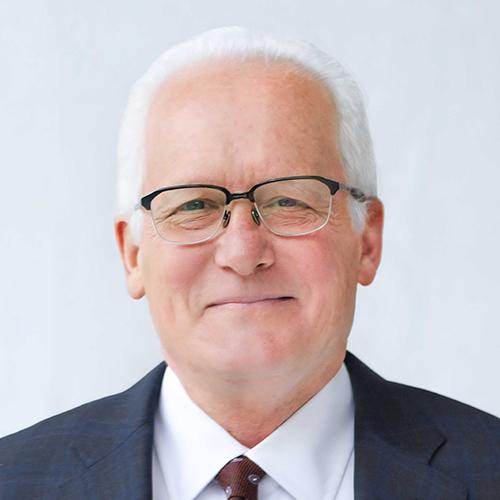 Board of Advisors
J. Stephen Morrison is senior vice president at the Center for Strategic and International Studies (CSIS) and director of its Global Health Policy Center. Dr. Morrison writes widely, has directed several high-level commissions, and is a frequent commentator on U.S. foreign policy, global health, Africa, and foreign assistance. He served in the Clinton administration, as committee staff in the House of Representatives, and taught for 12 years at the Johns Hopkins School of Advanced International Studies. He holds a Ph.D. in political science from the University of Wisconsin and is a magna cum laude graduate of Yale College.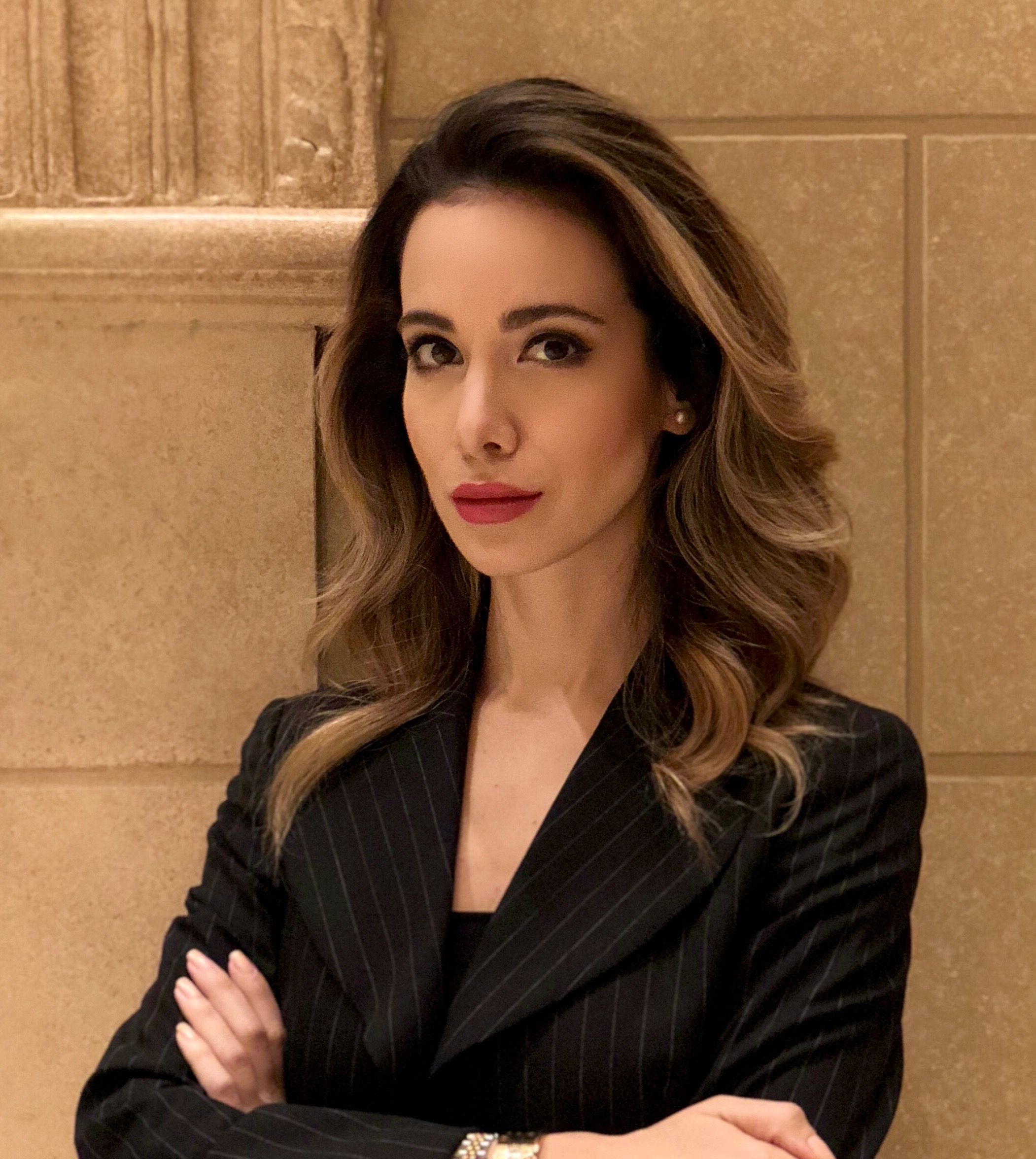 Board of Advisors
Tara Kangarlou is an award-winning Iranian-American journalist who has previously worked with news outlets such as NBC-LA, CNN,and Al Jazeera America. She is a frequent on-air contributor for various international news outlets covering the MENA region and global affairs and regularly writes for outlets such as TIME magazines, Al Monitor, and other digital news platforms. She has also spent much time covering the rise and fall of ISIS, the conflicts in Syria and Iraq, the unprecedented Syrian refugee crisis, as well as other pressing humanitarian issues worldwide. Born out of her extensive reporting and firsthand knowledge of the global refugee crisis, in 2016, she founded Art of Hope, the first American nonprofit that strictly focuses on supporting the mental well-being of war-torn refugees in vulnerable communities. She is also the author of the award-winning book "The Heartbeat of Iran" and is currently an Adjunct Professor at Georgetown University's School of Foreign Service teaching at the intersection of journalism and public diplomacy. Mrs. Kangarlou was born and raised in Iran until her late teens before moving to the United States. She currently splits her time between the US and UK.