Vulnerable populations in crisis areas, such as those affected by climate change and/or war, frequently have trouble accessing quality health services. To address the acute health needs of vulnerable populations at our country operation sites, MedGlobal provides health services. We emphasize: Primary Care, Infectious Diseases, Non-Communicable Diseases (NCDs), Integrated management of childhood Illness, Sexual and Reproductive Health, and Dental Services.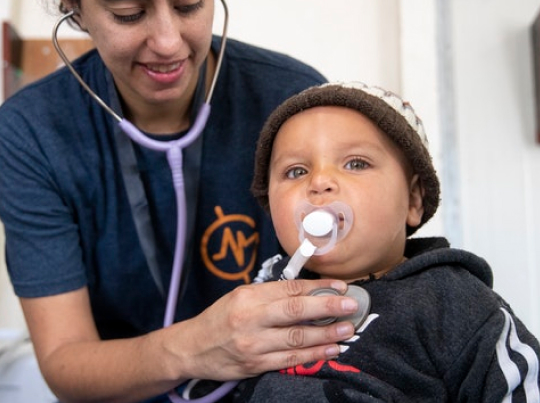 MedGlobal offers these services through permanent clinics staffed by local field staff and rotating international volunteers, innovative programs such as home health for the elderly and disabled, and by deploying resiliency medical missions (RMMs) of medical volunteers. Since 2017, we have hosted 660 medical volunteers on RMMs in 15 countries.   
We currently offer health services in 10 countries: Bangladesh, Colombia, Ecuador, Lebanon, Mexico, Palestine, Sudan, Syria, Venezuela, and Yemen. Within these countries, we focus on the health of the most vulnerable populations, including refugees and other displaced people, victims of war, women, children, the elderly, and people with disabilities. We strive to offer full-service care, including diagnostic testing and medication dispensing. We establish robust referral networks to ensure that patients needing complex care can receive it at the closest health care facility.