MedGlobal responds to the urgent needs created by disasters and emergencies including: 
Natural disasters – such as earthquakes, floods, droughts, epidemics, and insect infestations.

Man-made emergencies – such as conflict, climate change, and industrial accidents.

Complex emergencies – according to the United Nations, a complex emergency arises when a natural disaster or man-made emergency is accompanied by a breakdown in authority. Complex emergencies are typically accompanied by massive displacements, large numbers of people suffering, a need for international assistance, and obstruction of assistance by parties involved in the conflict.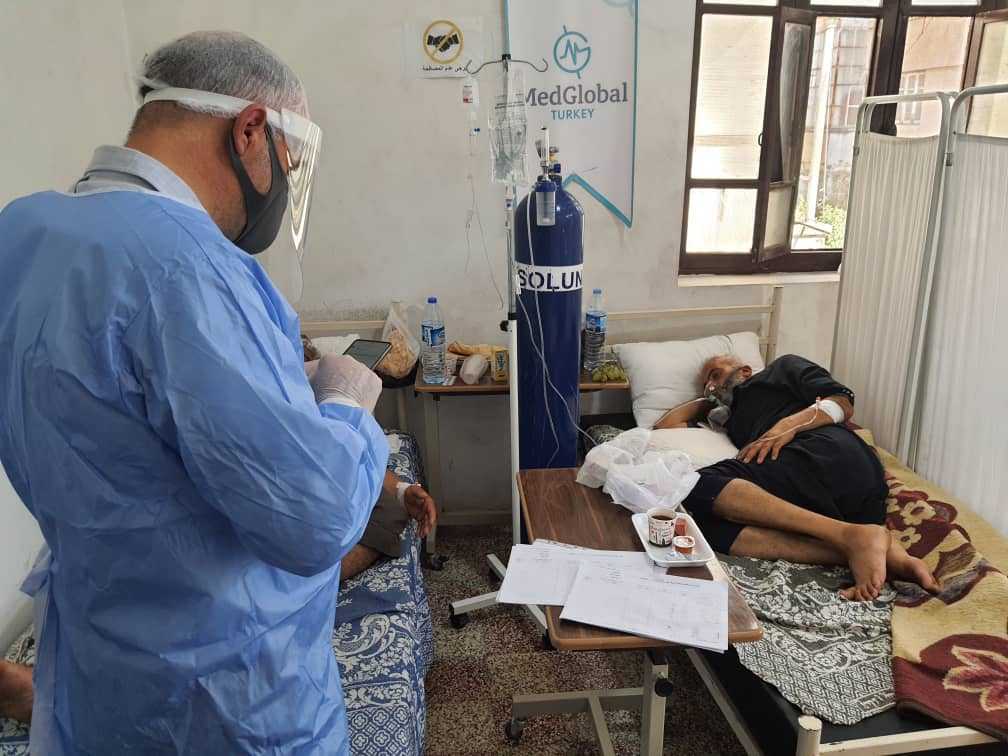 Immediately after these crises arise, MedGlobal's Crisis Response aims to provide immediate relief to populations who are hit hardest. Typically, these include refugees, displaced, and other vulnerable populations. We address acute needs for medical, nutritional, water and sanitation, and other lifesaving and life-sustaining care by working with local governmental authorities, health facilities, and non-profit organizations to launch locally-led, needs-based responses. For example, MedGlobal was the first NGO to provide oxygen in northwest Syria during the COVID-19 pandemic, building two oxygen generators in collaboration with local partners that provide oxygen to more than 5,000 patients monthly.
We also deploy resiliency medical missions (RMMs) of clinical experts and other volunteers in response to crises. On March 10, 2022, only two weeks after the war began in Ukraine, MedGlobal sent a team of nine doctors and nurses to provide war-related medical training, donate critically-needed medical equipment, and meet with the Ministry of Health to identify priorities for future RMMs. Six more RMMs were conducted in 2022, which provided 54 medical trainings to 1,033 local health professionals from 16 regions across Ukraine.
After the crisis response period, MedGlobal helps Rebuild Communities by addressing damage to healthcare systems. Disasters and emergencies have complex, compounding socioeconomic effects that negatively impact the health of people living in crisis areas. For this reason, supporting healthcare systems is our priority. We build the capacity of healthcare facilities and the providers who staff them. For example, MedGlobal runs a 24-hour Maternity and Birth Center (MBC) in Bangladesh, which provides the only free maternal health services in the impoverished community of Somitipara. The community consists primarily of climate refugees: Bangladeshis who were displaced by cyclones and other natural disasters resulting from climate change. In addition to providing clinical care, the MBC serves as a training hub for local healthcare providers and it provides health education to the community.
MedGlobal also understands the importance of Crisis Preparedness. Communities that have suffered a disaster or emergency are often more vulnerable to the effects of future crises. We create crisis response plans and train local health care providers and other professionals to apply these plans.