A Time to Change Lives
These are the Best Days of the Year!
Dhul-Hijjah is here and it brings the best days of the year! Donate to MedGlobal and ensure that your generosity reaches those who need it.

Bring Hope to Others
These are truly the best days of the year! The last month of the Islamic Calendar brings countless opportunities to earn rewards and change lives. The first 10 days are your chance to make it a time that those in need can cherish by donating to MedGlobal today!
Maximize this blessed time and provide essential health aid to people around the world with your generosity. Not only will you earn the multiplied blessings of these days, you'll be protecting the lives of those who deserve the kind of healthcare that they've been denied.
MedGlobal sends health aid and support to emergencies, disasters, failing healthcare systems, refugees and so much more. That's what you can be a part of this Dhul-Hijjah!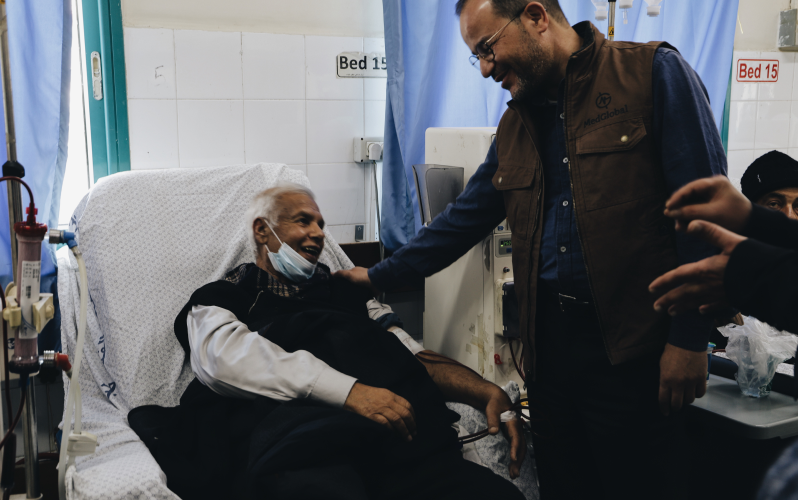 Consider Your Impact
MedGlobal works around the world, responding to crises and emergencies that come from natural disasters, conflicts and economic turmoil. Reacting and relieving the needs of those who suffer from the lack of adequate healthcare and essential humanitarian necessities in those regions.
Anything you can donate this Dhul-Hijjah can go towards supporting innocent Sudanese victims of the current conflict, or Turkish and Syrian families still devastated by the destruction and loss of the earthquakes or those suffering from malnutrition. There are so many people we can help, but we need your support. Make a donation that brings hope and changes lives this Dhul-Hijjah.