By Pooja Nahar, MedGlobal Programs Assistant Intern
In one week, it will be #GivingTuesday.
Giving Tuesday is a global movement to bring people together to make change and support communities around the world. This Giving Tuesday, on December 1, MedGlobal will be raising critically needed funds to support the healthcare of Rohingya refugees in the most densely populated refugee camps in the world.
We hope that you will consider joining us to support critical health services for Rohingya refugees. Here are 10 reasons to give to MedGlobal this year:
1. Our local staff are saving lives. In Bangladesh, our health clinic has provided over 130,000 consultations led by dedicated medical personnel. One of them is Dr. Sanzida, who works at an emergency room and treats children in the pediatrics department. Her words say it all: "Healthcare is one of the most important basic needs for human beings. Rohingya refugees have a right to receive health services. Refugees are very vulnerable, and their access to health services is very important."
2. Our COVID-19 response reached 10 countries. Since the emergence of COVID-19, MedGlobal has reached 1.75 million people across Bangladesh, Lebanon, Colombia, Ecuador, Syria, Gaza, Greece, Yemen, Sudan, and the United States. Our rapid response to the global pandemic has included training 393 healthcare workers, supplying over 982,000 items of PPE, donating more than 37,000 medical supplies, and contributing $1.85 million in support.
3. Our innovative use of telemedicine. As the world is evolving, so are we. Our clinic in Bangladesh uses telemedicine to bridge the gap between the Rohingya and specialized healthcare. Local health staff in our Bangladesh clinic have been connected to internists, infectious disease specialists, pediatricians, and dermatologists, so that they can best treat patients.
4. The first oxygen generator in Darfur, Sudan. Along with our partners at the Sudanese American Physician Association (SAPA), we're building an oxygen generator and oxygen filling station at Nyala Teaching Hospital in South Darfur. This will be the first oxygen generator in all of Darfur, Sudan, which will be critical in responding to patients with extreme COVID-19 symptoms or other respiratory illnesses. This support will play a key role in building the hospital's capacity to treat patients in an extremely underserved community.

5. We believe mental health matters. MedGlobal has scaled up our mental health and psychosocial support (MHPSS) program by offering mental health training for our Bangladesh clinic staff. We're also supporting a mental health referral network in downtown Beirut, Lebanon, made even more critical following August's devastating Beirut port explosion. We strive to implement a holistic model of healthcare that focuses on the whole individual, encompassing the physical, emotional, social, spiritual, intellectual, and psychological being.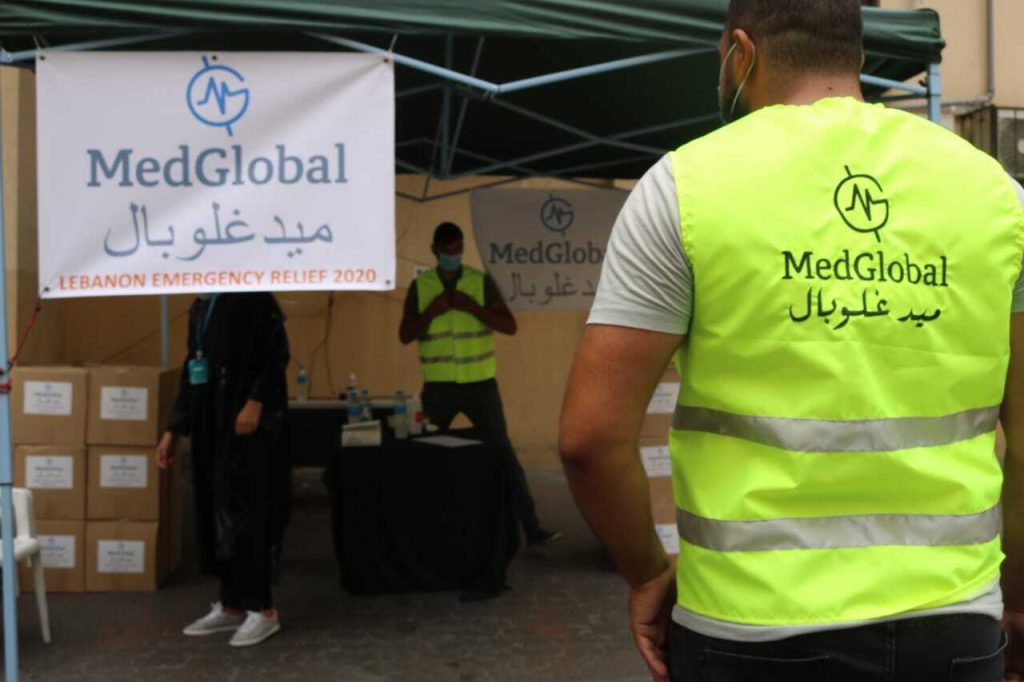 6. Our Train-the-Trainers model has an exponential health impact. In January 2020, we launched the Helping Babies Breathe (HBB) Train-the-Trainers program in Pakistan with only 5 MedGlobal trainers, who trained midwives and health workers in the important resuscitation technique trainings to reduce neonatal mortality. Only 9 months later, 171 health workers in Pakistan have been trained in the HBB technique. Our education and training programs aim to maximize the quality of care given by local healthcare providers around the world.
7. We're small, but mighty. MedGlobal has a small team, with our fantastic field teams and volunteer medical professionals using their technical expertise to lead our programs. This means that every dollar goes far – over 85% of donations go directly to our health programs and treatment for refugees and vulnerable communities in Yemen, Syria, Bangladesh, Colombia, Sudan, Greece, and beyond.
8. Free maternal healthcare on the Colombia-Venezuela border. Our clinic in Cúcuta, Colombia is the only primary care clinic dedicated to the full primary care needs of displaced Venezuelans in the region of Norte de Santander, on the Colombian side of the major overland exit point. Patients are overwhelmingly pregnant women and young children. One of these patients is Yusneidy, a 22-year-old woman from Venezuela who is pregnant with her first child, and has been receiving prenatal care at our clinic. She is supporting her 4 nephews while preparing to give birth. In the future, she wants to continue her studies and build a bright future for her entire family. Yusneidy recently told us, "There are no jobs for us. But thanks to this clinic, I know that my baby will be okay."
9. Our fantastic Program Managers. We're lucky to have local staff overseeing and coordinating our programs in Yemen, Bangladesh, Colombia, Sudan, Gaza, and Lebanon. These Program Managers take a leading role in developing health programs, and keep us informed of cultural, social, and other key local considerations. For example, MedGlobal's COVID-19 response in Yemen was based on unique data collected by our Program Manager through a needs assessment that spanned the country.
10. We protect health workers. During the pandemic, physicians and health staff have become frontline workers who risk their lives daily to treat patients. Personal protective equipment (PPE) is critical in preventing the transmission of COVID-19 from patients to the medical professionals who treat them. We've distributed over 982,000 items of PPE to health workers around the world. We particularly focus on supporting health staff in places like Yemen, Syria, and Gaza, where health infrastructure has been decimated by conflict and there are less than half the health workers necessary to meet the WHO's benchmark for basic health coverage.